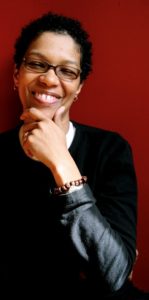 The theme for BFFE 2018 will be 'Radical Presence'.
Angel Kyodo Williams will visit the festival and there will be a special focus on women. Check for updates about the opening film, the program and the special event on the website of BFFE 2018!
In the 13th Buddhist Film Festival Europe, under the direction of Babeth M. VanLoo, Buddhism, film, art and culture are brought together. This heart-warming meeting of people who are inspired by a careful selection of spiritual films, panels and art, will take place again this year in the beautiful space of the film museum EYE. Nothing gives more energy than feeling connected to a community of inspiring filmmakers and film-lovers in such a perfect location.
The Buddhist Film Festival Europe (BFFE) is a unique showcase for films and projects, panels and art that highlights the Buddhist culture of training in non-violence and altruism. For more than ten years, we have contributed with films and speakers to the growth of mindfulness, aiming at the creation of a more compassionate society.
The BFFE desperately needs your support to keep organising this special festival over and over again without a structural subsidy.